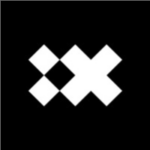 Details
We have been supporting the digitalization of the public sector in Germany for over 25 years and developing modern, digital solutions with exceptional user experiences. Our team of around 130 experts works for various federal and state ministries, the DRV and the BWI (Bundeswehr), among others. Always with people at the center. Find out more at: https://ibmix.de/branchen/public-und-defense
Your tasks
You will take control of a complex project landscape with a focus on constant product development

You work closely with our interdisciplinary team at IBM iX Berlin and the customer teams

You are responsible for the continuous maintenance of the product backlog, creation and prioritization of user stories with the team and customers

You take responsibility for stakeholder management with the customers and those responsible for subprojects involved

You lead operational Scrum meetings: dailies, sprint planning, refinement and review, looks over the shoulder

You are responsible for project planning, budget and timing 
Your skills
 You have several years of project experience as a product manager/product owner in an agile environment

You have already successfully proven your skills as a responsible product manager/product owner of a digital product

You advance projects with empathy and professional excellence and always develop products in a user-centered manner

You have the user-centric mindset, are conceptually strong and have an open eye for design in order to be able to make effective decisions for the product

You are always on the lookout for the latest topics on the market, recognize trends and use them sensibly in product development

You are familiar with design thinking approaches, agile project methodologies and have experience in leading agile teams

You can communicate well and convince with strong moderation and presentation skills

You have in-depth knowledge of the technologies of native apps and web-based services

At best, you have completed a security clearance and/or supervised projects in a security-relevant environment

Secure mobile communication is no stranger to you

You always have budgets and deadlines in mind

You have very good written and spoken German and English skills    
Your perspective
Professional Growth
We offer various opportunities for individual development through our internal academy and "design yourself" programs, including in-house coaching and language courses. You also have full access to all IBM training opportunities.
Work-Life Balance
Our core working hours, 30 vacation days and hybrid work model help you make your life more flexible.
Health & Well-Being
Your well-being is just as important as your health. That's why we offer various mental health measures that strengthen your mental and physical health.
Team & Culture
Our goal is to make everyone feel safe, needed and valued. Look forward to great team and company events.
Corporate Benefits & Incentives
Benefit from great IBM discounts and internal incentives that recognize your efforts, such as our "Performance Excellence Award" or the "Bring a friend" bonus program.
About Us
IBM iX – It's never been a better time to be a creator.
We are IBM iX: consultancy, digital agency, design studio and tech company all in one. Our 1,200+ digital experts in DACH and Croatia support people, brands and organizations in an agile and collaborative way: from analysis and idea through business case, design vision and MVP development to roll-out and operations.
We believe "Good Experience is Good Business". That's why we put the human experience at the heart of everything we do. Together we help shape a sustainable future: with digital products, services and experiences that connect people.
Do you feel at home in the world of digital trends and love driving forward projects with real impact? Then become part of our IBM iX team!
IBM iX Berlin is dedicated to creating an inclusive work environment that offers equal opportunities for everyone. We would particularly like to encourage all people with their individual, diverse backgrounds and perspectives to apply to us.
We are happy
to your application with a current CV, references and, if possible, a short letter of motivation.