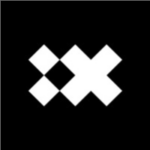 Details
In the Insurance & Banking Cluster (I&B) we work in various teams on projects for the insurance industry as well as for banks and financial service providers. We help our customers digitize their business models, closing processes and sales channels and adapt them to growing customer requirements. The focus is always on an appealing and intuitive customer journey.
Your tasks
You are responsible for the technical leadership of our team in the area of ​​React Native development

You implement demanding development tasks and support your colleagues in doing so

You develop concepts and architectures for our customers' mobile apps

You work with various business units to offer our customers new and innovative mobile solutions

You advise national and international customers with a focus on innovations and their value creation

You take part in workshops (in German & English)
Your skills
You have basic experience in native development of iOS or Android apps

You are confident in dealing with build processes and testing

You have a strong understanding of user needs and customer requirements

You have a good understanding of CI/CD and tools such as Bitrise, Jenkins

Terms such as "hooks", "Jest" or "design systems" are no strangers to you

You have the ability to explain complex technical issues clearly and understandably

You are fluent in German and English
Your perspective
Professional Growth
We offer various opportunities for individual development through our internal academy and "design yourself" programs, including in-house coaching and language courses. You also have full access to all IBM training opportunities.
Work-Life Balance
Our core working hours, 30 vacation days and hybrid work model help you make your life more flexible.
Health & Well-Being
Your well-being is just as important as your health. That's why we offer various mental health measures that strengthen your mental and physical health.
Team & Culture
Our goal is to make everyone feel safe, needed and valued. Look forward to great team and company events.
Corporate Benefits & Incentives
Benefit from great IBM discounts and internal incentives that recognize your efforts, such as our "Performance Excellence Award" or the "Bring a friend" bonus program.
About Us
IBM iX – It's never been a better time to be a creator.
We are IBM iX: consultancy, digital agency, design studio and tech company all in one. Our 1,200+ digital experts in DACH and Croatia support people, brands and organizations in an agile and collaborative way: from analysis and idea through business case, design vision and MVP development to roll-out and operations.
We believe "Good Experience is Good Business". That's why we put the human experience at the heart of everything we do. Together we help shape a sustainable future: with digital products, services and experiences that connect people.
Do you feel at home in the world of digital trends and love driving forward projects with real impact? Then become part of our IBM iX team!
IBM iX is dedicated to creating an inclusive work environment that provides equal opportunities for everyone. We would particularly like to encourage all people with their individual, diverse backgrounds and perspectives to apply to us.
We look forward to receiving your application with a current CV, references and, if you wish, a short letter of motivation.